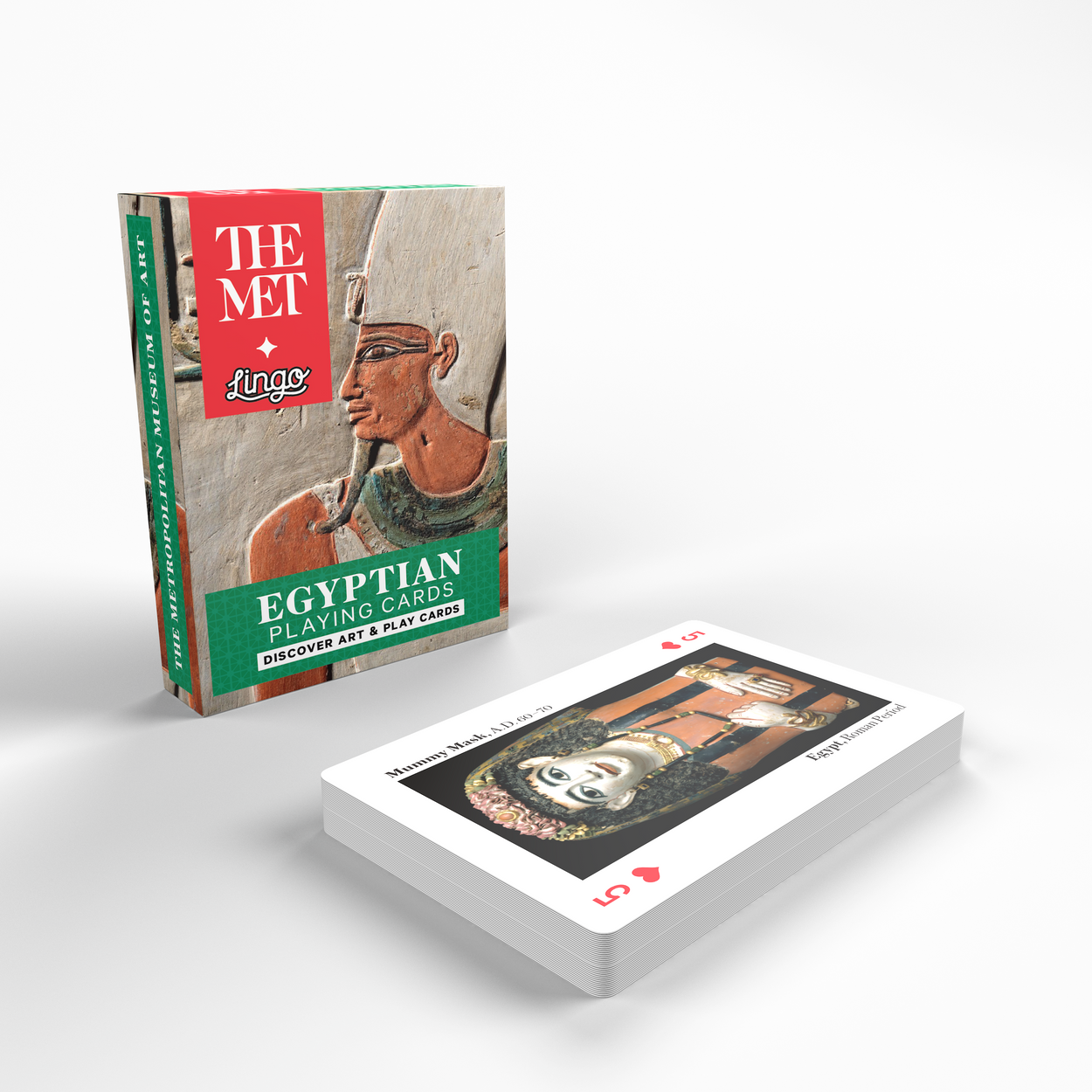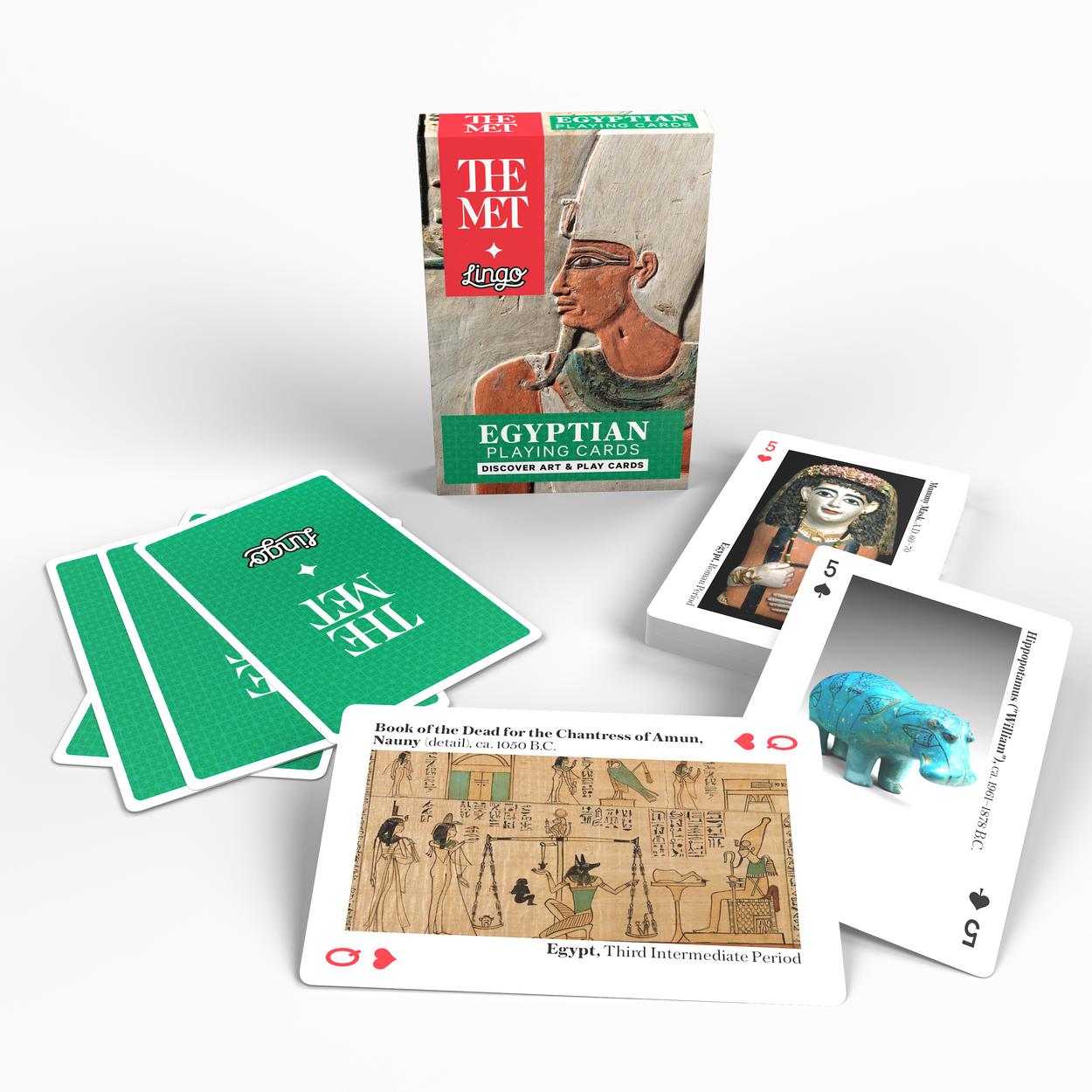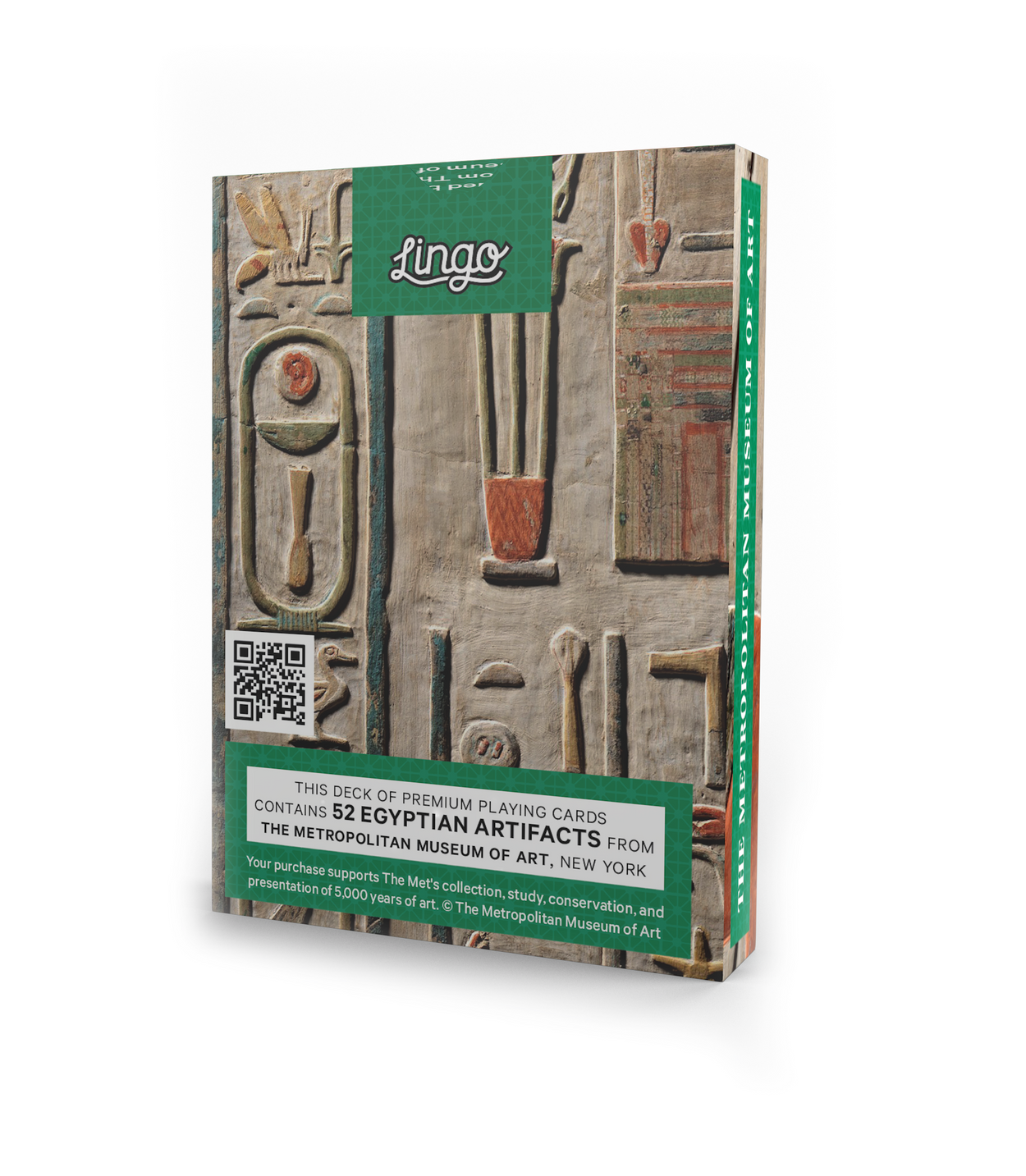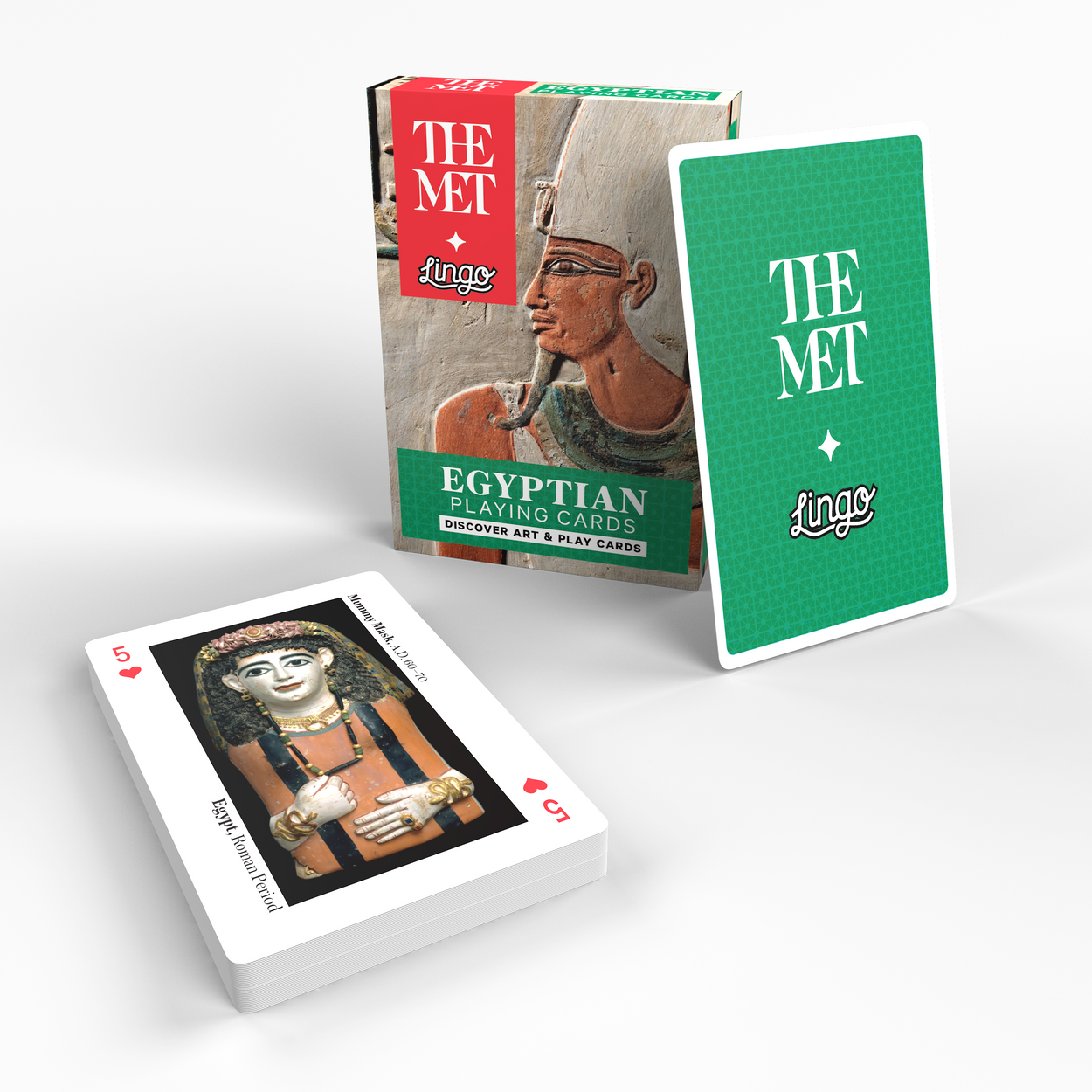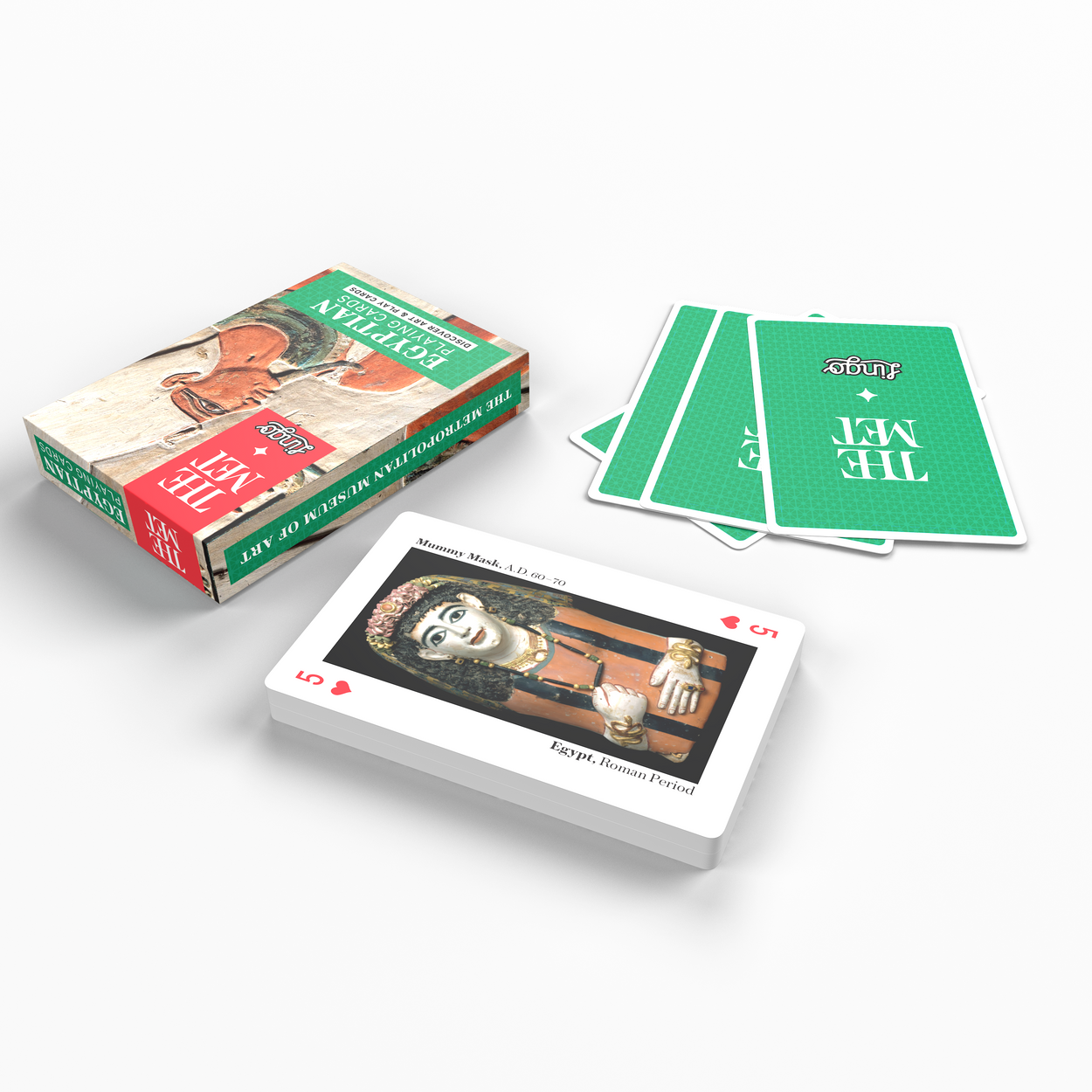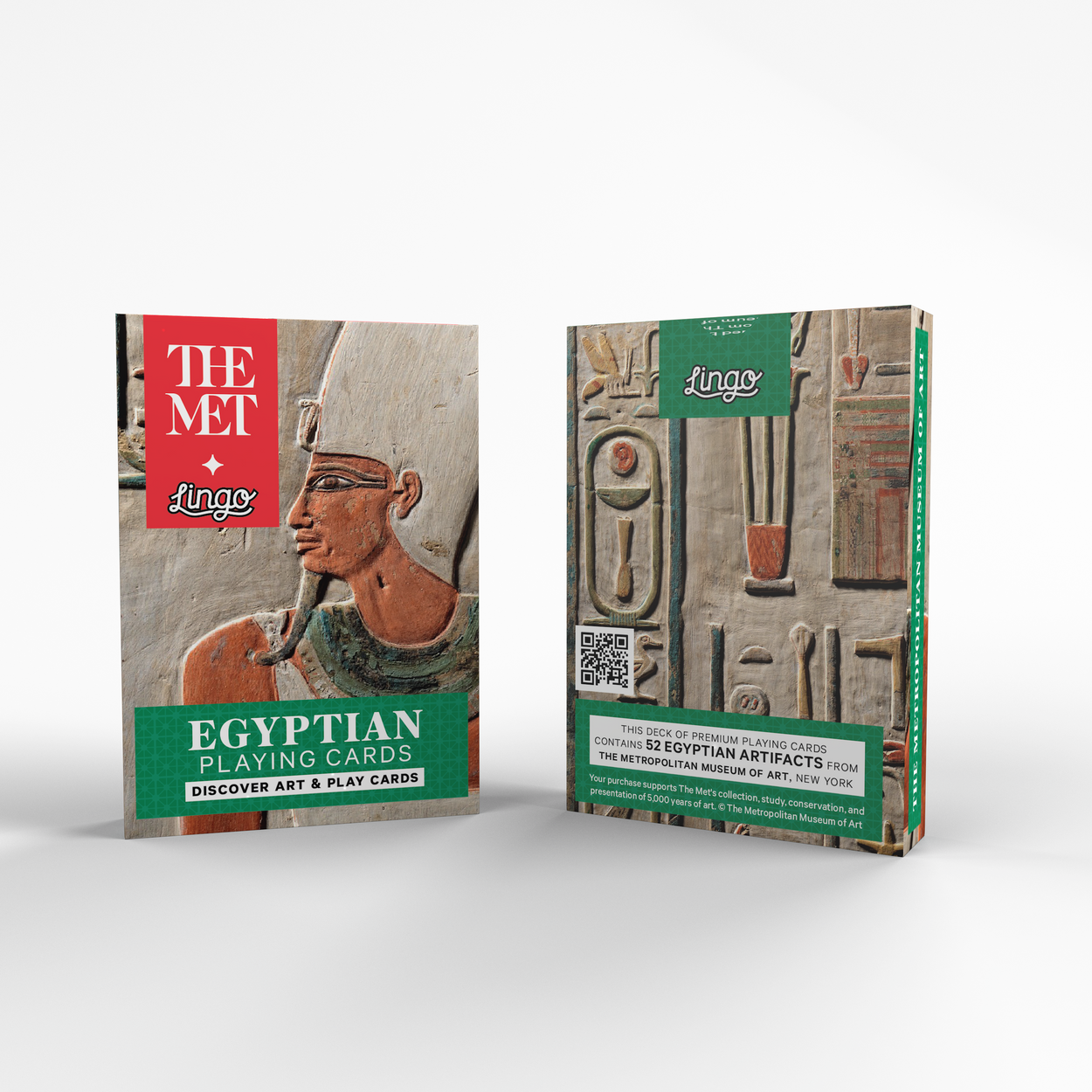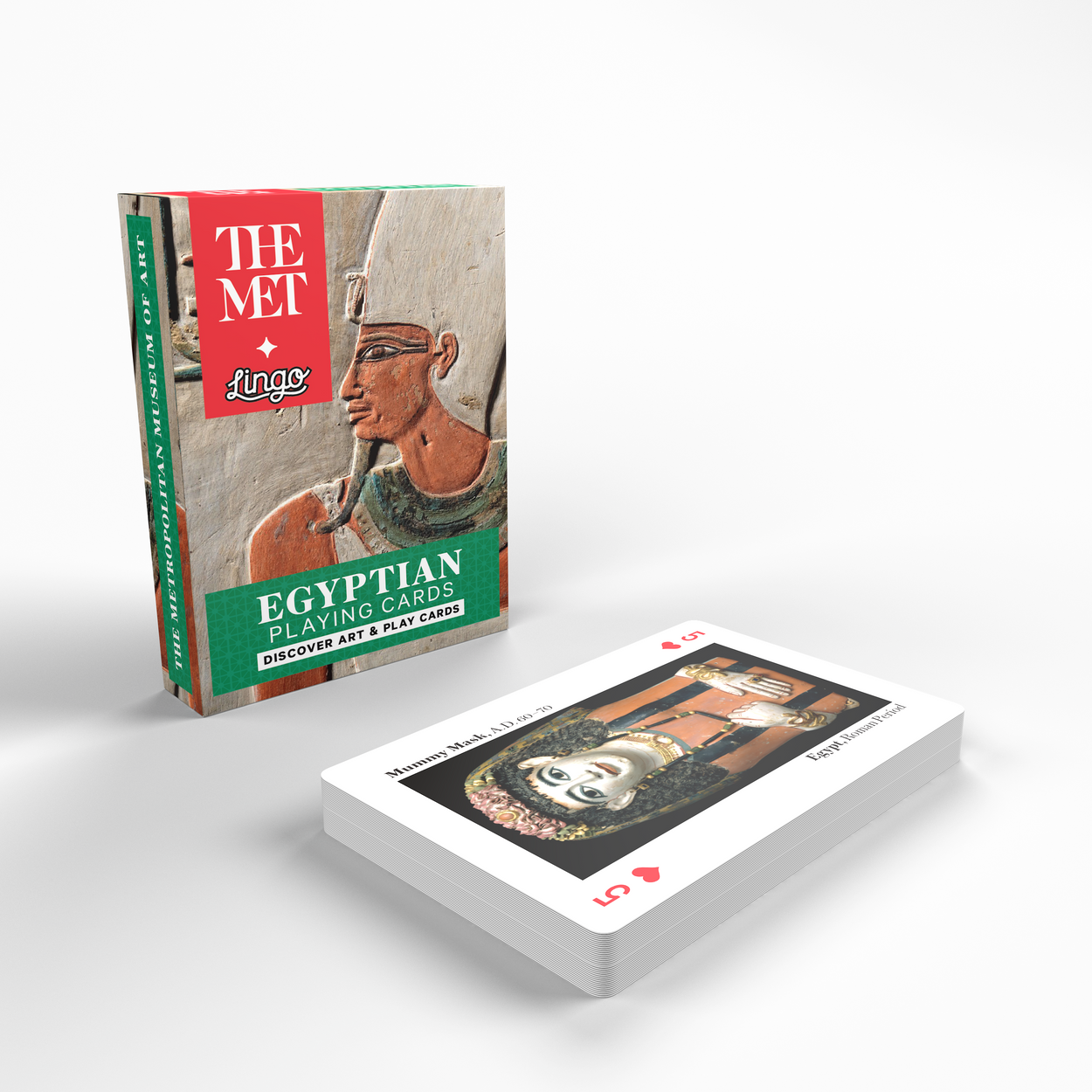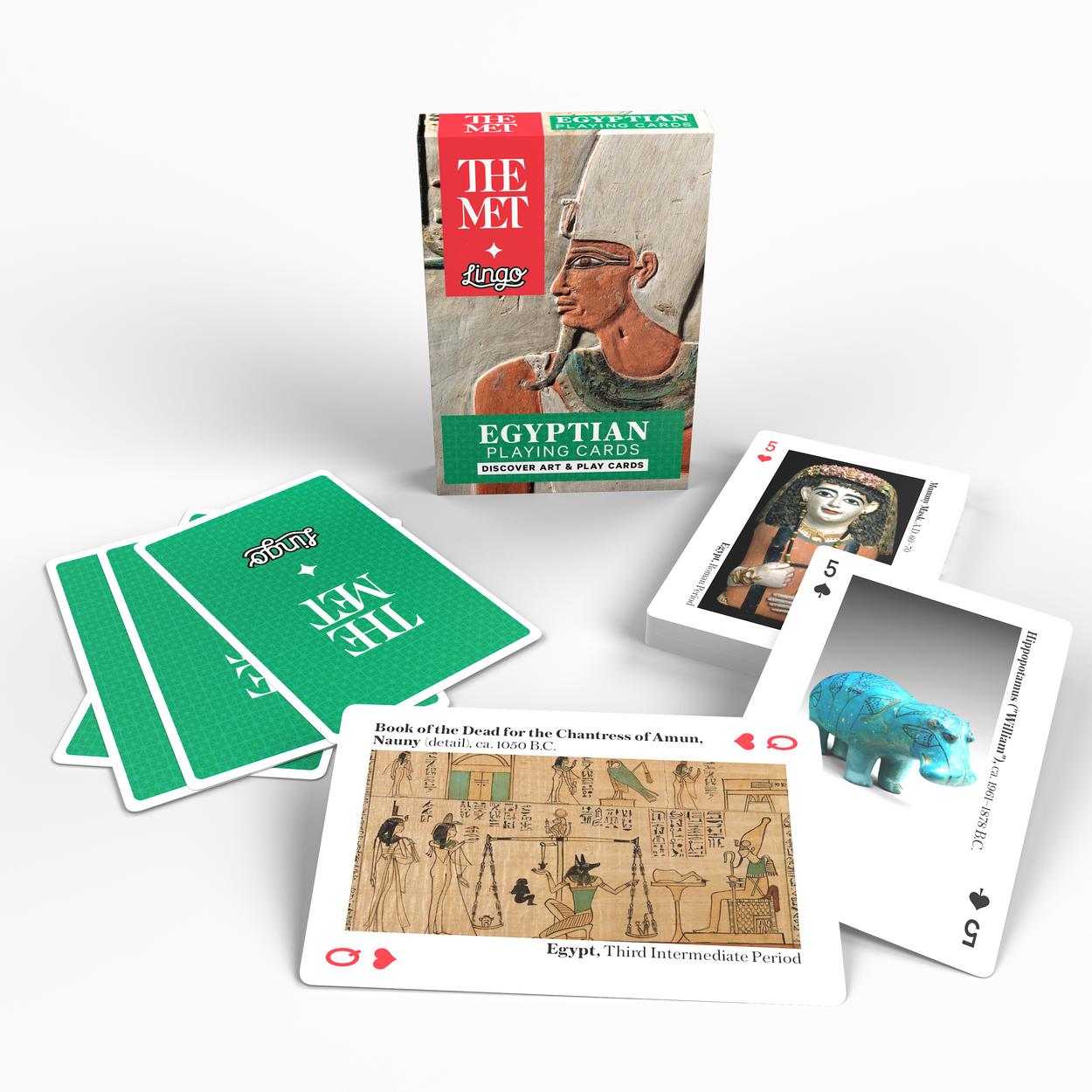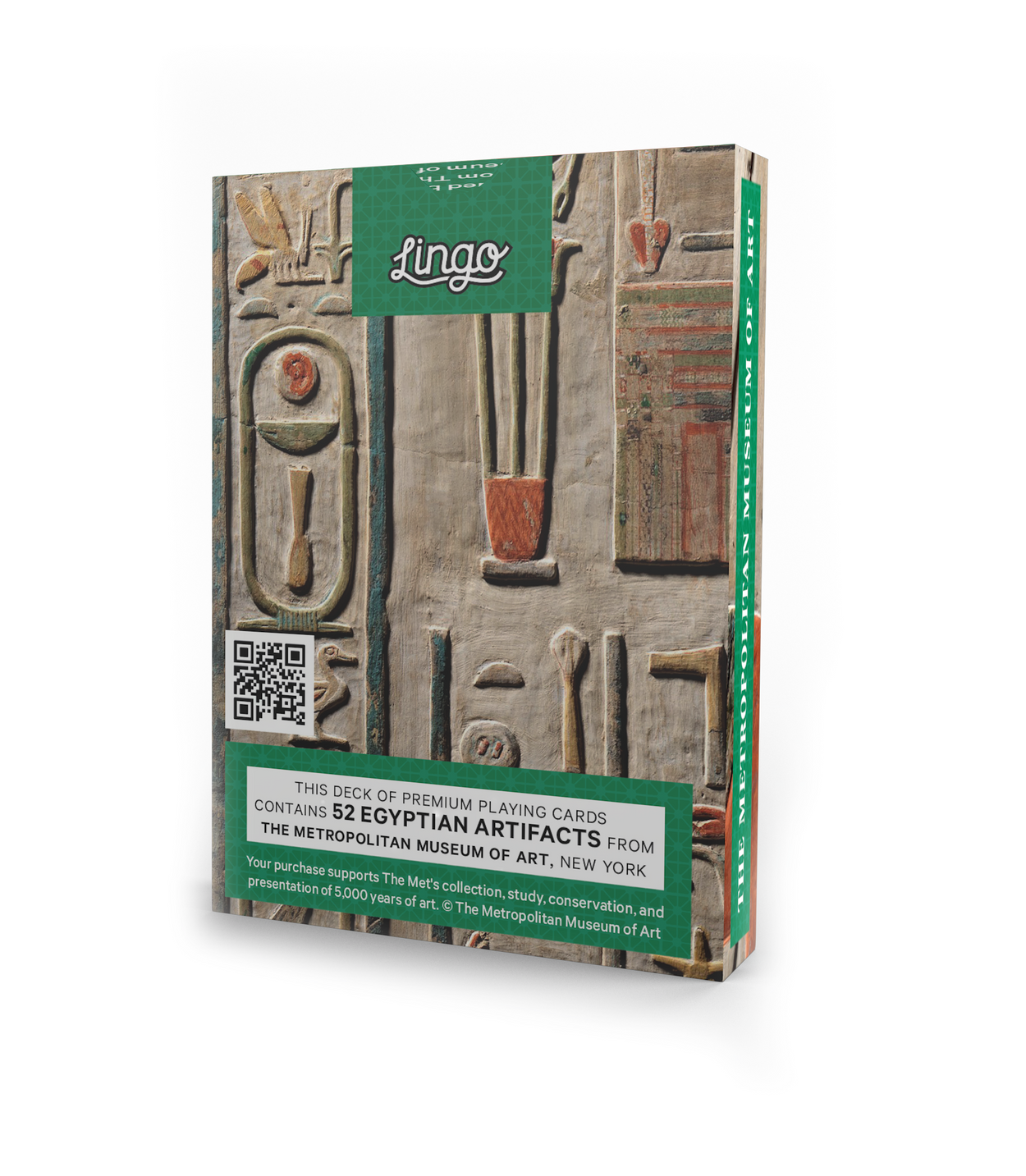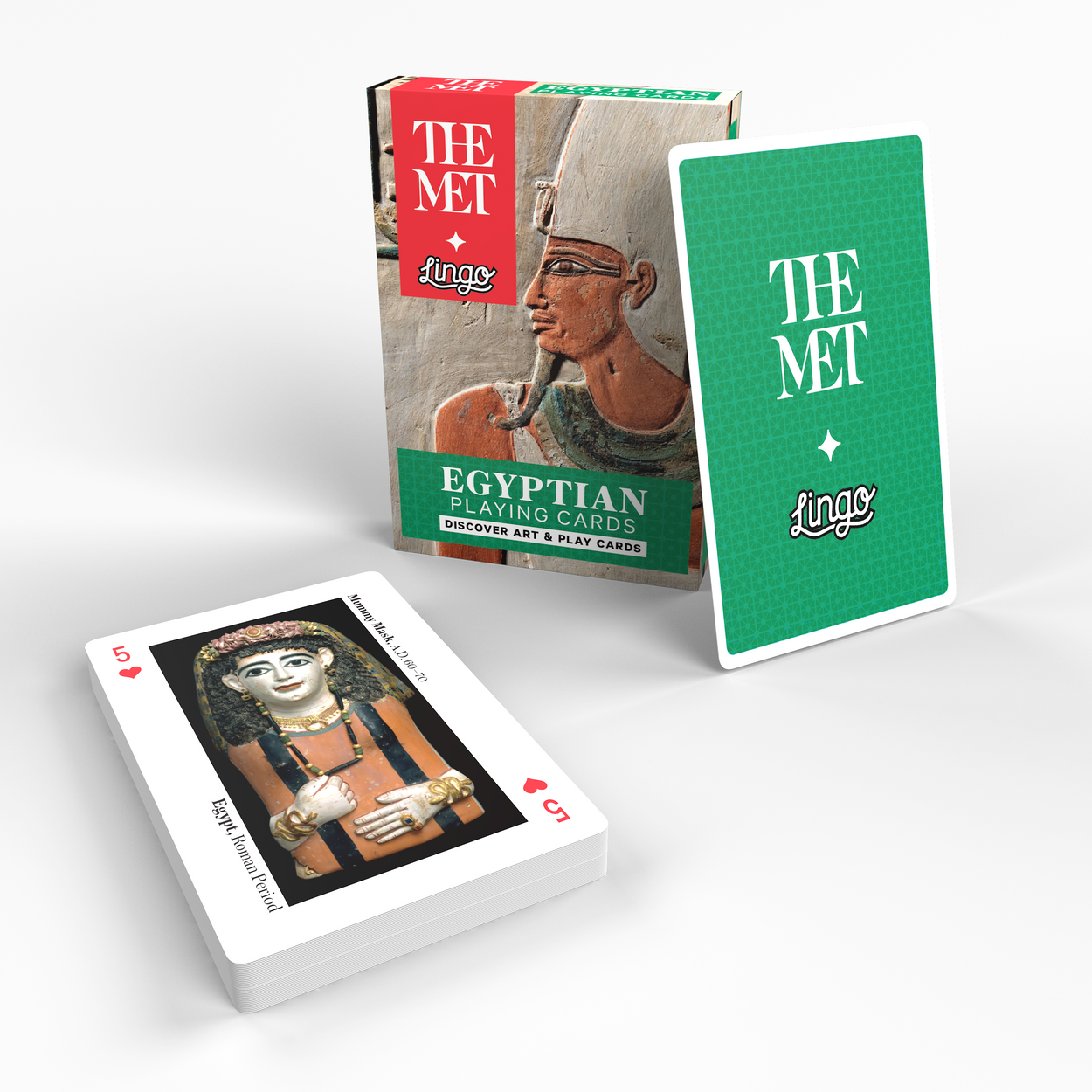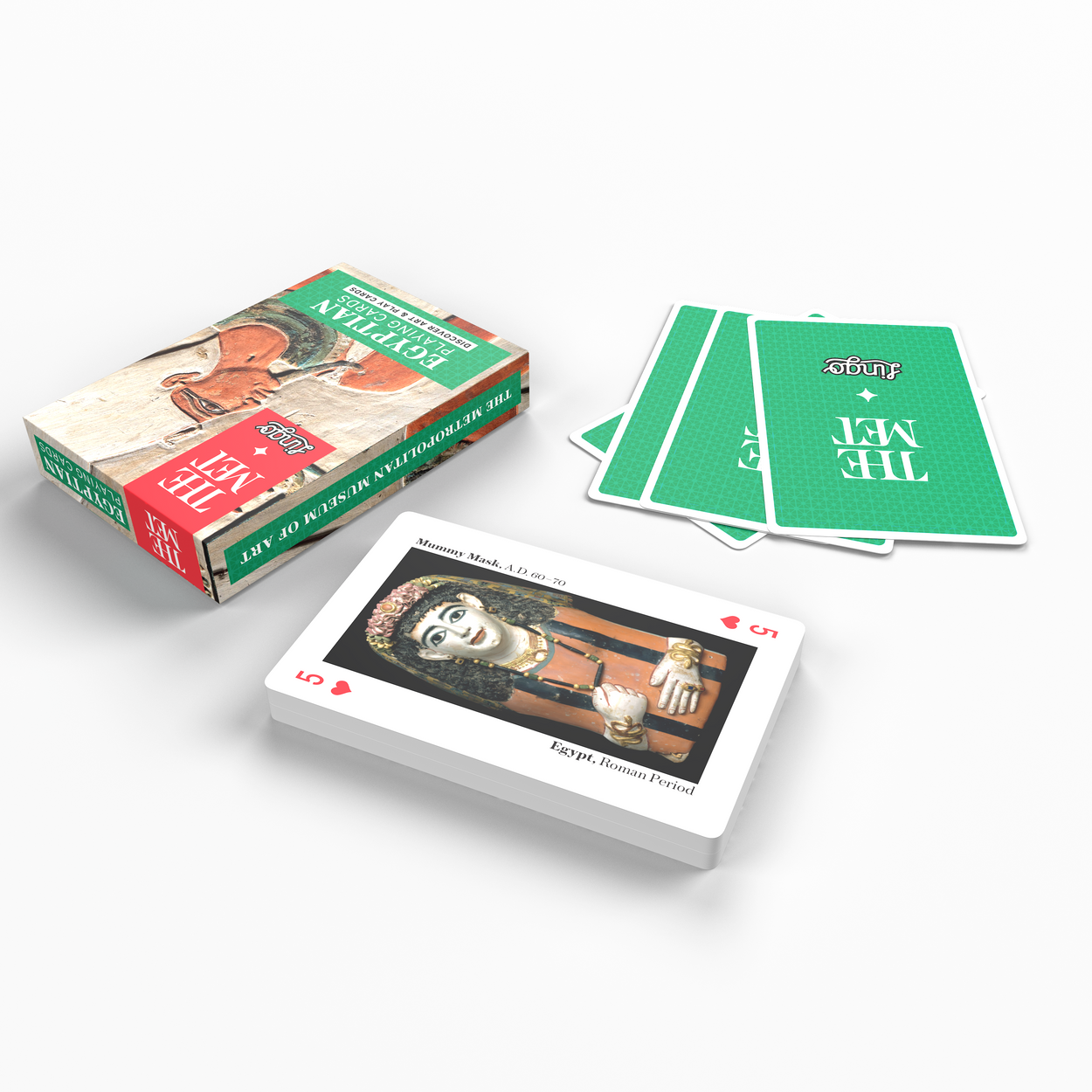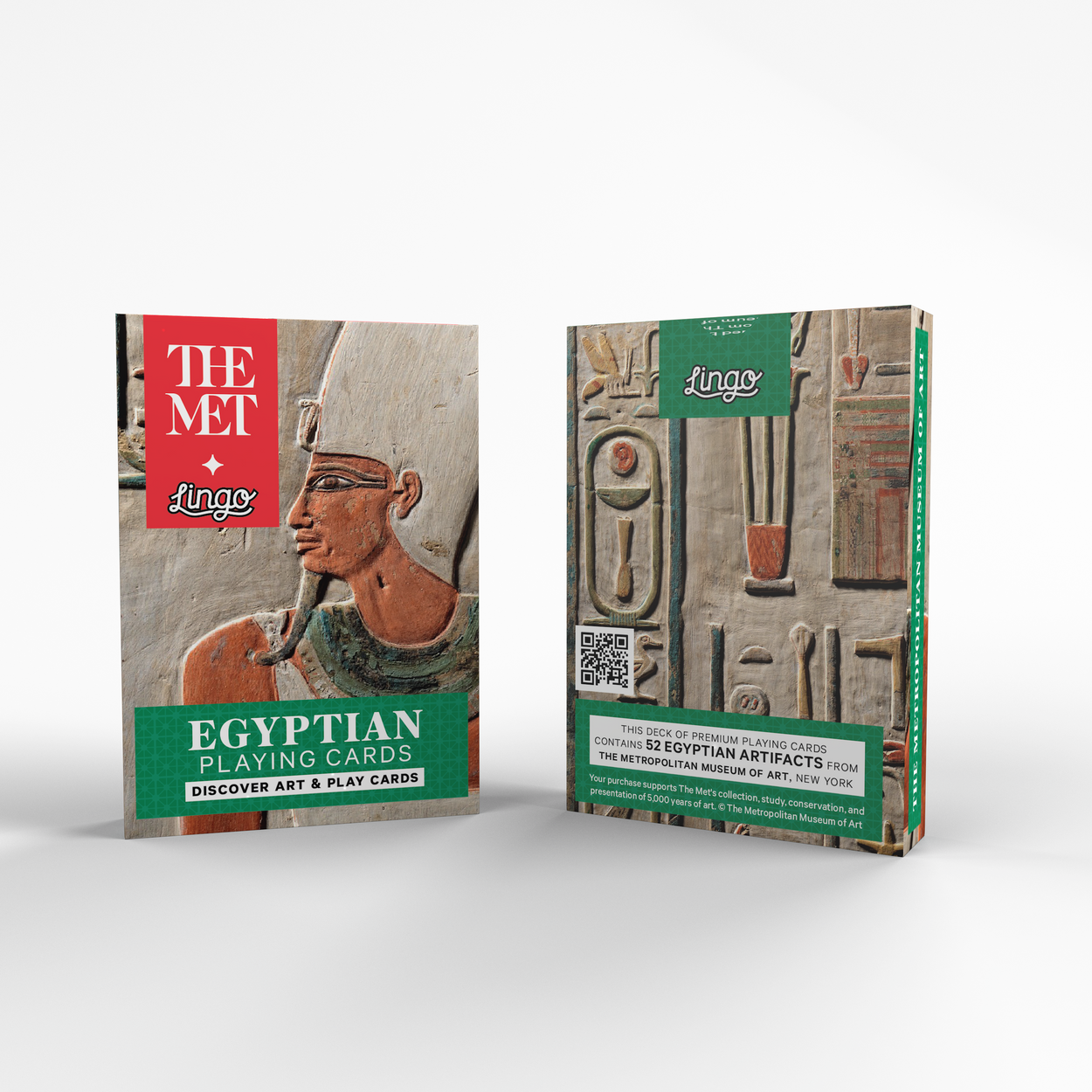 Egyptian - The Met x Lingo
The Met's distinguished holdings of Egyptian art and artifacts comprise some 26,000 objects crafted between the Paleolithic and Roman periods (ca. 300,000 B.C.–4th century A.D.). From the beloved blue-glazed faience hippo (ca. 1961–1878 B.C.) known as "William©" to an exquisite gold, carnelian, turquoise, and lapis lazuli collar (332–246 B.C.) and the monumental Temple of Dendur (completed by 10 B.C.), this deck presents select highlights and hidden gems of the Museum's renowned Department of Egyptian Art.
Proudly made in the U.S.A. by The United States Playing Card Company in Erlanger, Kentucky. With 140 years of playing card experience, The United States Playing Card Company is the manufacturer of the playing card brands you know and trust, such as Bicycle ®, Bee ®, and Tally Ho ®.